What Phones Are Compatible with Spectrum Mobile? (Complete Guide)
Spectrum Mobile operates as a mobile virtual network operator under Verizon Wireless' lease coverage. Spectrum subscribers can access the same network as Verizon because Verizon has the best network coverage in the United States.
If you want to buy a new device directly from this company, we have addressed what the most spectrum compatible phones are in these guidelines. Most importantly, Spectrum sells a wide range of the most recent iPhones and Androids, including the iPhone 12 Pro Max and the Samsung Galaxy Note 20 Ultra.
Interestingly, if you need other accessories such as a phone case, charger, SIM card, or anything else, you can also get them from Spectrum. This carrier, on the other hand, has a phone trade-in program that allows you to get cash for your old cell phone.
Furthermore, Spectrum Mobile customers with 5G phones can connect to Verizon 5G towers located in a variety of cities across the United States. Furthermore, Spectrum Mobile provides its customers with unique plan options as well as the best cell phone deals.
You can either pay a flat rate for unlimited cellular data or pay by the gigabyte. The unlimited data plan, on the other hand, is always a better deal.
WHY CHOOSE SPECTRUM MOBILE COMPATIBLE PHONES?
Spectrum Mobile is a mobile virtual network operator service that is still in its early stages. Charter Communications, also known as Spectrum (the company's trade name), founded it on June 3, 2018.
For extended network coverage, the provider uses their service area's Wi-Fi network, and for mobile service, it uses Verizon Wireless' network. Spectrum Mobile provides customers with low-cost plans, a good selection of cell phones, tablets, smartwatches, and accessories, the ability to bring their own device, nationwide coverage, and other benefits.
1. Service
When you choose Spectrum Mobile, you will not only get dependable mobile service, but also excellent internet service. Spectrum also provides a variety of other services, such as TV, voice, and business, and customers appreciate having everything they need in one place.
2. Plans
Spectrum Mobile has three different plans to choose from. You can pay by the Gig ($14 per GB of mobile data), choose the Unlimited plan ($45 per line) with unlimited talk, text, and data, or choose the Unlimited Plus plan with additional perks.
3. Network
Spectrum Mobile is a mobile virtual network operator (MVNO) that provides its customers with Verizon's nationwide network, which is the largest 4G LTE network in the United States. Verizon's network covers 70% of the entire U.S. territory and connects over 95% of the population.
As a result, Spectrum provides its customers with the best and most dependable network in America. Furthermore, Spectrum Mobile allows clients to connect to Spectrum's Wi-Fi hotspots located throughout the country in order to reduce their monthly data usage.
4. Customer Care
Spectrum Mobile is also well-known for its dependable customer service. You can find answers to the most frequently asked questions at mobile.spectrum.com/support, call them at (833) 224-6603, chat online, or visit one of their locations.
More information can be found at mobile.spectrum.com/support/article/360001901067/questions-about-spectrum-mobile-we-are-here-to-help.
YOU MAY ALSO LIKE:
HOW TO SUBSCRIBE ON SPECTRUM MOBILE?
If you already have Spectrum Internet, you can skip this step.
Select a device by either purchasing a new device from them or connecting your existing phone to their network. When bringing your own device to Spectrum Mobile, you must first check its compatibility, choose a plan, obtain your free SIM card, and activate the service.
Choose and personalize your plan by combining and combining data plans to meet your needs.
WHAT IS SPECTRUM COMPATIBLE PHONES PLANS?
Notably, all Spectrum Mobile plans include no contracts, fees, or taxes. Furthermore, they all have free access to a nationwide 5G network.
As previously stated, in order to obtain a Spectrum Mobile plan, you must first have Spectrum internet, then choose a device and customize your plan. You can also look for the best cell phone deals with no contracts to avoid signing long-term contracts.
SPECTRUM MOBILE PROVIDES THREE BASIC PLAN OPTIONS THAT INCLUDES:
1. By the Gig Data Plan for $14 per GB
This plan is ideal for anyone who uses Wi-Fi and less than 3 GB of monthly cellular data. This plan allows you to share data with up to ten lines, add data for $14 per GB, save data by using Spectrum's Wi-Fi spots, and track your usage.
2. Monthly Unlimited Data Plan for $45/line
This plan includes unlimited talk, text, and data, 20 GB of premium data, the ability to upgrade from Unlimited to Unlimited Plus at any time, and no extra fees for using the device as a mobile hotspot.
3. The Unlimited Plus Data Plan, which costs $55 per line per month.
This plan includes all of the benefits of the Unlimited Data Plan, as well as HD-quality video streaming and 30 GB of premium data.
THE 6 BEST COMPATIBLE PHONES WITH SPECTRUM MOBILE
1. Apple iPhone 12 Pro Max 128GB
The device described above must be purchased with a monthly carrier plan and must be locked to the carrier of choice. Furthermore, you can receive up to $100 in your Amazon.com Gift Card balance over the course of 24 months for a monthly subscription fee of $4.17.
There is also a one-iPhone and one-wireless-plan limit per account. The total cost of this device begins at $1,099. There is no long-term contract required for an Apple iPhone, and the wireless plan includes unlimited talk, text, and data with mobile hotspot, nationwide coverage, and international reach.
The build quality of the iPhone 12 Pro Max, on the other hand, is made of ceramic Shield, which is more rigid than any smartphone glass, and it has IP68 water resistance. The 6.7-inch Super Retina XDR display allows you to watch with few scrolls.
2. Samsung Galaxy S21 Ultra 5G Factory Unlocked Android Cell Phone 128GB US Version Smartphone
The Samsung Galaxy S21 Ultra 5G phone has everything you'd want in a quality smartphone and a price tag of $999.99. It has an eye-catching new design, a 6.8-inch screen, the fastest Galaxy processor ever, and a battery that lasts all day.
This phone has a 128GB memory capacity and 12GB RAM for smooth multitasking between applications. Furthermore, the Galaxy S21 Ultra 5G has the best photography features.
You do not have to choose between video and photography. You can capture stunning stills up to 33MP directly from high-resolution 8K video with a single tap.
3. Samsung Galaxy Note 20 Ultra 5G Factory Unlocked Android Cell Phone 128GB US Version
If you're looking for a smartphone with the best cameras, pocket computing power, and screen quality money can buy, the Samsung Galaxy Note 20 Ultra 5G is a good choice. This smartphone has 128GB of internal storage and 8GB of RAM for a total price of $999.99.
The 6.9-inch Infinity-O display's low blue light emissions provide the smoothest viewing experience on the adaptive screen ever. Furthermore, the Galaxy 5G support and advanced processor allow for a smooth gaming experience.
The fastest Note processor from Samsung transforms your gaming and other intensive tasks with fewer interruptions. Additionally, you can store all of your photos and videos on a MicroSD card with up to 1TB of expandable memory.
4. Motorola One 5G Ace, 128GB 2021-Made for the US by Motorola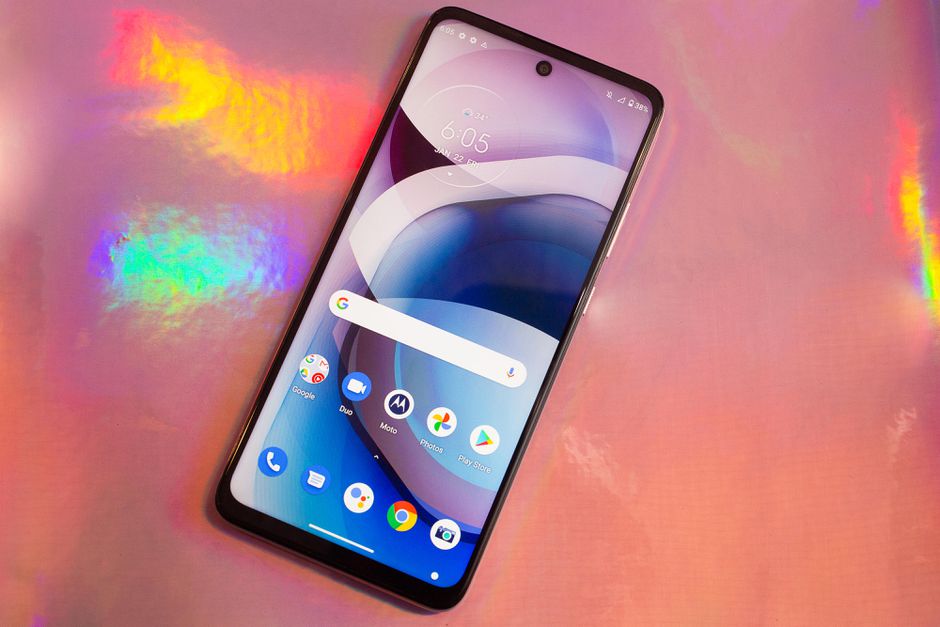 The Motorola One 5G Ace comes unlocked, allowing you to choose your own carrier. It works on AT&T, Sprint, T-Mobile, and Verizon networks. The superfast 5G speed, on the other hand, allows you to download your favorite movies in seconds, with no lag time.
Interestingly, thanks to a 5000 mAh battery, you can work and play to your heart's content without worrying about recharging. Furthermore, the 6.7′′ Full HD Max Vision display lets you watch your favorite movies and games in sharp contrast and vibrant, true-to-life color.
Thanks to 6 GB of LPDDR4 RAM, you can also run multiple apps at the same time and switch between them with ease. Another noteworthy feature is the ready Wi-Fi Hotspot that Motorola One 5G Ace provides in 2.4 GHz and 5 GHz connectivity for the best experience.
5. Samsung A52 SM-A525M/DS, 4G LTE, International Version
Most GSM carriers, including T-Mobile, AT&T, MetroPCS, and others, are compatible with the Samsung A52. It will not, however, work with CDMA carriers such as Verizon, Cricket, and Boost.
When you trade in your old device, you can get up to $511.00 added to your Amazon.com Gift Card balance, saving you up to $470 off the total price.
If you have an eye problem, the 6.5′′ Super AMOLED is "Eye Care" certified and uses Eye Comfort Shield to automatically adjust the display's color temperature based on smartphone usage patterns to reduce eye fatigue.
CAN I GET SPECTRUM MOBILE COMPATIBLE FREE PHONE?
Spectrum Mobile does not provide any phones at no cost. Instead, the provider offers a good selection of high-quality mobile devices from reputable brands at low monthly installments.
For example, the Motorola moto e and Samsung Galaxy A02s are available for $5.00 per month (for 24 months), the Motorola moto g play is available for $7.00 per month (for 24 months), and the Apple iPhone SE is available for $16.67 per month (for 24 months).
Nonetheless, you may be able to obtain a Spectrum Mobile-compatible phone for free from another wireless provider and bring it to Spectrum Mobile. Some carriers, MVNOs, retailers, and Lifeline providers may provide free devices as part of a special promotion or as part of the government-funded Lifeline program (available only to eligible low-income citizens).
Lifeline eligibility varies by state and provider, but the general criteria requires you to either participate in a government assistance program or have a total household income that meets your state's federal poverty guidelines.
CONCLUSION
Through Verizon, Spectrum provides customers with the best and most reliable network in the United States. However, if you have a compatible Spectrum Mobile phone, you can connect to Spectrum's Wi-Fi hotspots all over the country, lowering your monthly data usage.
Surprisingly, you can also trade in your old device and receive credit toward the purchase of your new favorite gadget on Spectrum.
Frequently Asked Questions
Can a Verizon phone be used on spectrum mobile?
Can I use my Verizon SIM card in a Spectrum phone? – According to Quora. Yes, if your spectrum phone is not vendor-locked. Verizon, Sprint, and their resellers used to use a protocol called CDMA, which is incompatible with the GSM protocol used by the majority of other carriers.
Why isn't my device a candidate for spectrum?
This could happen for a variety of reasons, including the following: you reported your device as lost or stolen, but it was later recovered. You bought a device from a friend, an unauthorized third-party vendor, or a used/resale vendor, and the device had previously been reported lost or stolen.
Can I use my AT&T phone with Spectrum mobile?
iPhone SE (Verizon) is supported. AT&T and T-Mobile models are also supported, but must be unlocked first. Before transferring the Sprint model to Spectrum Mobile, it must be unlocked. AT&T and T-Mobile both sold iPhones that were not network-compatible.