The 5 Best AARP Cell Phones For Seniors? (Great Choice)
What are the Best AARP Cell Phones For Seniors? The American Association of Retired Persons (AARP) is a non-profit organization based in the United States that focuses on assisting and empowering the elderly. Their primary goal is to empower seniors and assist them in various aspects of their lives.
Cell phones are just one of the many areas where AARP has taken the lead and wants to assist seniors in obtaining low-cost cell phones that will allow them to stay connected and mobile by allowing them to call for help or simply stay social with their families and friends.
AARP is not a cell phone company; it has simply created some additional benefits for its members. This means that AARP members can receive additional discounts and special offers when selecting mobile plans or devices from specific providers.
The 5 Best AARP Cell Phones For Seniors
Alternative Video: Best AARP Cellphones For Seniors
DOES AARP OFFER CELL PHONE DISCOUNTS?
If you've gotten this far in the article, you already know the answer to this question. Certain wireless providers have made deals with the AARP, which means that having an AARP membership card will get you a discount with certain wireless providers.
Logging into your membership area is by far the simplest way to view current deals. Deals are constantly changing, and some are only available for a limited time. Given this, some of the offers presented in this article may no longer be valid at the time you read it.
To avoid any unexpected costs, check with both the AARP and the cell phone provider to see if the offer is still valid.
8 RECOMMENDED BEST Cellular Service Providers for Seniors.
We will present you with a special offer and discounts if you decide to join the AARP organization. Before you choose any of the options listed below, we recommend contacting their customer service and inquiring about the best offer they can make you based on your AARP membership.
Best Cell Phones to Buy for Seniors
1. AARP Discount at Consumer Cellular – The Best Deals for AARP Members
Consumer Cellular is a well-known wireless provider that provides very generous AARP phones and discounts. There are several packages available to you. Their plans for seniors begin as low as $10.
Furthermore, Consumer Cellular Doro phones are suitable for seniors. The company also provides AARP members with special discounts, including a 5% monthly discount on cell phone plans and a 30% discount on mobile phone accessories. Customers can also request a 45-day money-back guarantee extension.
2. AARP Discount at AT&T
AT&T has a special agreement with the AARP that should result in a 10% monthly discount. This offer does not apply to 'unlimited' AT&T plans, shared plans, or overages with data packages less than 300 MB per month.
Aside from that, AARP members are eligible for a 15% discount on a variety of mobile phone accessories. Although applying online is the most convenient option, as a senior, you may prefer to work with a local representative.
3. AARP Discount at Cricket Wireless
Cricket Wireless provides a $20 Visa promotional card to all AARP members who purchase a smartphone from the company. This offer is ideal for those of you who prefer to be completely connected and are completely at ease with using a smartphone.
Aside from that, there are a few steps that all interested AARP members must take in order to receive a Visa promotional card via mail-in rebate. For example, AARP members should buy a smartphone from a retailer that only sells Cricket Wireless devices. If this is inconvenient, they should buy from Cricket Wireless online stores or authorized dealers.
RECOMMENDED POSTS:
How To Unlock Straight Talk iPhone? (4 Easy Method To Try)
How Do I Activate Simple Mobile SIM and Phone? (3 Easy Steps)
How To Get Terracom Wireless Free Phone and Plans? (Detailed Guide)
4. AARP Discount at GreatCall
To begin, GreatCall is a well-known supplier of Jitterbug devices for seniors. They let you choose between a Jitterbug Smart2, a smartphone, and a Jitterbug Flip phone. In addition, they provide a Lively Mobile Plus device and a Lively Wearable 2, both of which can be lifesaving. Unlike other devices, these have amazing features that seniors can take advantage of.
It is important to note that GreatCall has no age restrictions for those who wish to use their mobile phone services. Regardless, if you're looking for a simple plan, GreatCall plans are unbeatable. By selecting their plans, you will be able to make calls in the event of an emergency, travel, and so on.
5. AARP Discount at TracFone
Tracfone is a wireless service provider that provides a wide variety of mobile phones and pre-paid wireless plans. You might even get a free flip phone as an AARP member. They currently offer the ZTE Z233 and the Alcatel MyFlip (A405DL).
It is important to note that the price of each device starts at $15. There is also a plan where users can pay $20 per month and get 125 minutes with no activation or cancellation fees. Call TracFone support at 1-800-867-7183 (8 AM to 11:45 PM (EST) 7 days a week) to check for the most recent AARP discounts.
6. AARP Discount at Sprint
Sprint is a well-known wireless provider, and as an AARP member, you can get substantial discounts. However, in order to take advantage of these discounts, you must first fill out a Sprint discount form. You will be able to verify your qualification and, as a result, receive the much-needed discount.
If this carrier determines that you are eligible for a discount, you will be asked to provide a copy of a document proving that you are an AARP member. If you are successful, your service contract will be extended for up to two years.
7. AARP Discount at T-Mobile
T-Mobile is another wireless behemoth, and as such, it is not required to offer special deals to seniors. Despite this, they do have a special offer for those over the age of 55. This is the same deal that you can get at T-Mobile with your AARP membership card.
The three plans are Essentials Unlimited 55, Magenta® Unlimited 55, and Magenta® Plus Unlimited 55. The most affordable option starts at $27.50, which can be prohibitively expensive for many seniors. Furthermore, they may provide certain discounts to those who have an AARP membership card.
8. AARP Discount at Verizon
Verizon is another large wireless provider that offers AARP discounts on and off. They occasionally run special deals for AARP members, allowing them to get heavily discounted plans or devices. As of right now, this carrier does not provide any discounts to AARP members.
It does, however, offer a special deal for those 55 and older that allows you to save up to $40 per month if two lines are active. Because of this, this option is ideal for senior couples who are always connected and frequently use their phones.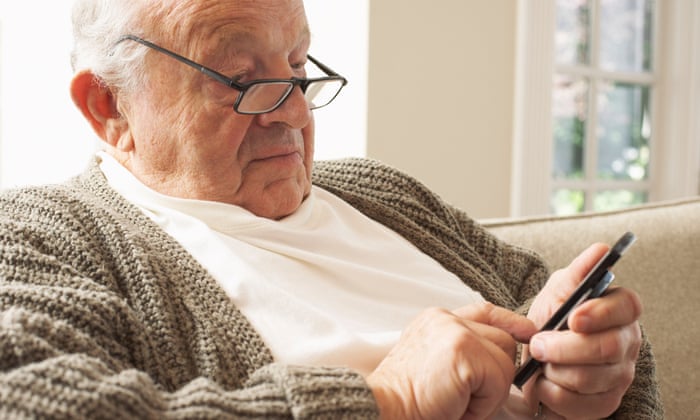 WHAT IS AARP CELL PHONE?
The term 'AARP cell phone' refers to cell phones purchased using the benefits of AARP membership. There are no special phones or anything of the sort.
There are, however, wireless providers who have a special agreement with the AARP organization and will provide certain discounts to AARP members. In this article, we'll look at how and where (with which wireless providers) you can make the most of your AARP membership.
WHO CAN GET AN AARP PHONE?
Anyone who is a member of AARP can obtain an AARP phone. This means that you must be an AARP member and use the benefits of your membership to purchase your phone or/and phone plan.
Anyone 50 years of age or older can join AARP and begin enjoying the numerous benefits that come with this membership. In the following section, we will go over the advantages.
The simplest way to join AARP is to apply online. Membership includes a yearly fee, which can be as low as $12 for the first year if you choose EasyPay. To become a member of the AARP, go to aarp.org and click on the "Join" button in the top row.
WHAT ARE THE BENEFITS OF BEING AN AARP MEMBER?
The organization's goal is to provide seniors with a variety of benefits. These include discounts on a variety of services, including movie tickets, restaurants, car rentals, vacation packages, health insurance plans, and a variety of other everyday items. As the title of this article implies, this also includes discounted cell phone services.
Aside from numerous discounts, the AARP also assists seniors in dealing with all of the challenges associated with their healthcare expenses, financial security issues, and community involvement. The availability of a wide range of discounted cell phone services significantly aids in the latter.
RECOMMENDED PHONE'S ACCESSIBILITY FEATURES FOR AARP SENIOR MEMBER
1. Large screen display
Because most seniors have vision problems, it is critical that you select a device with a large screen display. With this feature, you can be certain that the senior will not have difficulty reading the text on the screen.
2. Font alterations
This feature allows the user to enlarge the fonts as desired. Whether you're using a messaging app or a web browser, the font of the texts you type will be enlarged for precision.
3. Assistive Touch
The accessibility feature mentioned above is available on both Android and iPhone devices. With this feature, all you have to do is touch the screen and you'll get instant feedback.
4. Google Assistant or Siri
If you have an iPhone, you can use Siri to help you with a variety of tasks. For example, if you want to go to your web browser, simply tell Siri that you want to go to your web browser, and it will take you there. If you own an Android device, you can use the Google Assistant feature.
5. Microphone
The microphone feature can assist you in getting started if you want a specific message typed for you as you speak. All you have to do is tap this feature in the top right corner of your Android phone's screen and then begin speaking.
If you're using an iPhone, you can start speaking by tapping this feature on the lower right side of the keyboard. Your words will be transcribed into text.
6. Zoom
You can use the zoom feature to magnify any content on your phone's screen. Whether it's an image or a text, you'll be able to see everything clearly. The good news is that this functionality is available on both iPhone and Android devices.
CONCLUSION on Best AARP Cell Phones For Seniors
Consumer Cellular, in our opinion, is currently the best option for seniors with AARP membership.
However, as previously stated, there are literally dozens of wireless providers who frequently offer special deals for the senior population and even additional discounts to AARP members. Before making any purchases, consult with a specialized wireless provider about the best deals.
Best Cell Phones to Buy for Seniors on Amazon
Frequently Asked Questions
What cell phone does AARP endorse?
T-Mobile has also launched a new plan called JUMP! , which allows you to exchange your phone for a newer model six months after enrolling. The company charges an extra $10 per month for that feature, which allows you to receive up to two upgrades per year.
Is the Jitterbug a suitable phone for seniors?
Because of its easy-to-navigate menu, highly visible display, and dedicated 5Star Urgent Response button, the Jitterbug Flip for GreatCall is a fantastic phone for seniors or anyone who needs a super-simple device.
Does AARP recommend Consumer Cellular?
Consumer Cellular has been an approved AARP provider for over 12 years and continues to provide members with superior customer service and exceptional value, including exclusive benefits. AARP members get a 5% discount on monthly service.